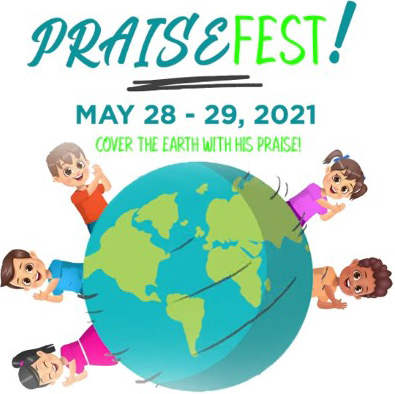 Join the live-stream of PraiseFest! Here
Imagine children and youth from AROUND THE WORLD leading us in worship for 24 hours!
Join us for PRAISE!fest as we cover the earth with His PRAISE. Children and youth from 🇧🇿 Belize 🇪🇬 Egypt 🇬🇧 England 🇫🇮 Finland 🇮🇳 India 🇯🇲 Jamaica 🇲🇾 Malaysia 🇺🇸 USA and …….🇭🇰🇹🇹🇨🇦 other nations lead us.
It all begins Friday May 28th at 6 pm to Saturday May 29th 6 pm
Jamaica / CDT / Bogota time
We celebrate PRAISE! fest this year as part of the National Intercessory Prayer Network of Jamaica's 30th Anniversary celebrations and as part of Jamaica's CHILD'S MONTH. Join Uncle Devon and Aunty Kathryn and many others from around the world as we
COVER THE EARTH WITH HIS GLORY!
COVER THE EARTH WITH THE SOUNDS OF HEAVEN!
Sowing In / Giving
NIPNOJ is a non-profit organisation and relies entirely on freewill giving to support and continue the work it does. If you would like to support this event or have been blessed by this event and would like to sow into this ministry please click here to give.