National Intercessory Prayer Network of Jamaica & Prayer Centre of the Caribbean
DIPLOMA & DEGREE IN MINISTRY
Preparing for Ministry in the Church & Marketplace
Learn to equip yourself and others to fulfill your calling
Good balance of theological study with practical application of Scripture
Impartation from generals of the faith
Opportunity to show God's splendour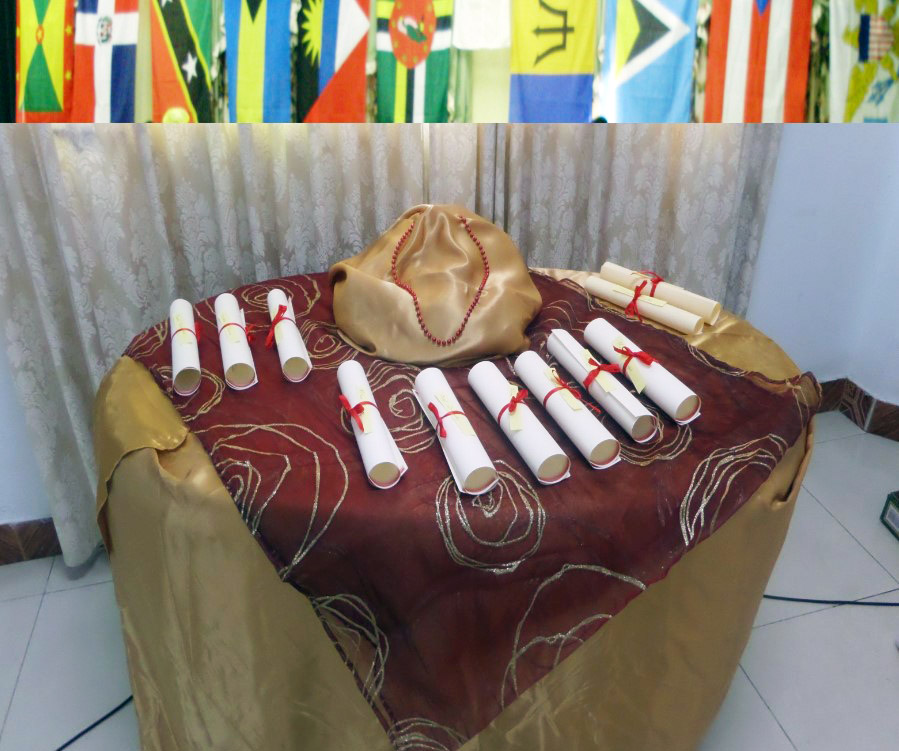 Training of leaders by a world-class faculty using the largest video Bible school in the world. (International School of Ministry -ISOM)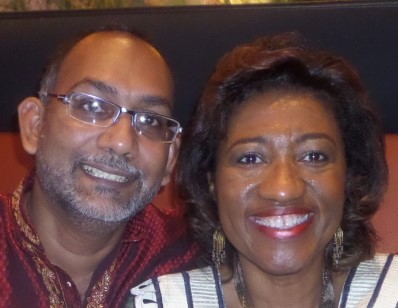 Revs. Devon & Maria Harbajan
COORDINATORS
IN-CLASS FACILITATORS WITH VIDEO LECTURERS INCLUDING:
John Bevere
Reinhard Bonnke
Jack Hayford
Joyce Myers
Robert Morris
Brian Houston
Marilyn Hickey
T. L. Osbourne
Wayne Myers
Dean Sherman
PLUS OTHERS
VIRTUAL & FACE-TO-FACE
Courses are in collaboration with Send The Light Ministries (Ja) in asso-ciation with their partner,
International School of Ministry (ISOM) and Degree granting institutions via their Network of Overseas University Partners
DIPLOMA IN MINISTRY
5 semesters (1 semester -12 weeks)
COURSES INCLUDE
Semester One
Foundations of the Faith
Supernatural Living
Fear of the Lord [PLUS OTHERS]
Semester Two
Power of Prayer
Jesus, Our Healer Today
Living by Faith [PLUS OTHERS]
Semester Three
Power Evangelism
Being Led by the Spirit
Leadership Vision [PLUS OTHERS]
Semester Four
Personal Evangelism
Authority & Forgiveness
Spiritual Warfare [PLUS OTHERS]
Semester Five
Christ Connection
Biblical Eldership
Living to Give [PLUS OTHERS]
NOTE: CLASS SIZE: Minimum class size of 20 personsfor each offering.
CLASS TIME: Wed –6-9p.m.
Call for Information: 876-469-2018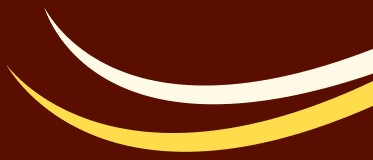 Degree – Completion of Diploma PLUS5 additional semesters
Class time Wed 6:00-9:00pm
Format:
Face-to-face and/or online
1 Mid-Term Exam and 1 Final Exam per semester
Cost: (Per Semester)
Diploma—JM$15,000 course fee PLUS US$45.00 (ISOM workbook)
Degree—JM$15,000 course fee PLUS US$55.00 (ISOM work-book) PLUS US$200.00 one-time processing fee paid upon com-pletion to overseas partners.
DEGREE IN MINISTRY
5 modules (1 module -12 weeks)
REQUIRED COURSES INCLUDE
Module One
Ministry Module
Module Two
Maturity Module
Module Three
Miracles Module
Module Four andModule Five
MODULES FOUR AND FIVE WILL BE SELECTED
FROM
(1) Apologetics Module
(2)Messianic Module
(3)Women of the World Module
(4)Marketplace Module
(5)Messenger Module
(6)Understanding Islam Module
(7)Nation to Nation Module
(8) Apostolic Prophetic Module
(9) Spiritual Intimacy Module