ARISE Intercessors
A Face-to-Face & Online Classroom Experience

COURSE DURATION
– LEVEL 1 | SEMESTER 1: Sept 12 – Dec 5 2022
– LEVEL 2 | SEMESTER 2: Jan – March2023
– LEVEL 3 | SEMESTER 3: April – July 2023
COURSE COST
Ja$10,000.00 / *US$75.00 per term
Text Ja$2,500 / *Purchase on Amazon.com
Workbooks – $1,500 / US$7.00 per term ( Applicable to online & overseas students)
COURSE VENUE
Via Zoom and Face-to-Face (optional) at
LIBERTY ACADEMY AT THE PRIORY
32 Hope Road, Kingston 6
COURSE TEXT
ARISE…Intercessors Arise! Manual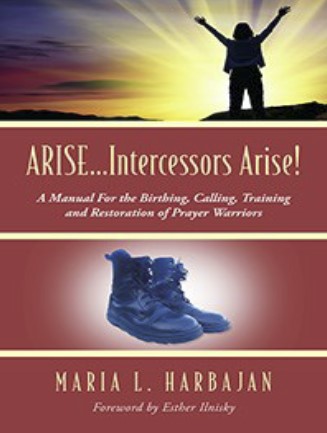 [Author: Maria Harbajan]
ARISE…Intercessors Arise! Workbooks (for Levels 1 + 3)
LEVELS 1, 2 & 3 Intercession
Solid teaching and impartation
COURSE CONTENTS INCLUDE:
Intercession:

In the Church
Family
Nation
In the Marketplaces

Breaking Curses
Protocol & Ethical Issues in the Ministry of Intercession
Starting a Prayer Ministry
Raising Powerful Children Prayer
LEARNING BENEFITS:
Deliverance
Inner Healing
Training for Reigning
Training to make you and your leaders a 'DREAM TEAM'
CONTACT US:
National Intercessory Prayer Network of Jamaica & Prayer Centre of the Caribbean 53 Church Street, Kingston. Jamaica W. I.
TELEPHONE. (876) 967-4041 / (876) 829-6867
EMAIL: prayernetarise@gmail.com
Website: www.nipnoj.org
Pay course fees using online banking info available here.