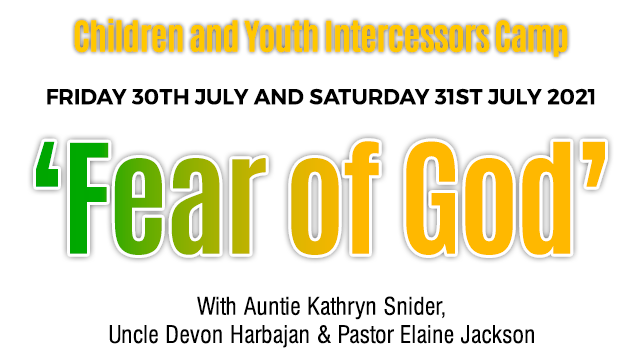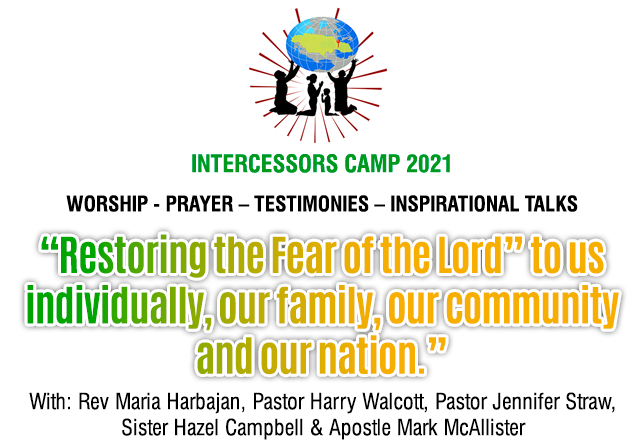 Intercessors Camp 2021
"Restoring the Fear of the Lord"
Friday 30th – Saturday 31st July 2021
Join thousands of delegates of all ages from the Caribbean Nations and beyond for this ONLINE and Face-to-Face gathering to enrich, encourage and be excited as we worship our all-powerful God!
The pandemic will not stop us and this year the Lord has been good in curbing the spread of the virus so that we are able to meet Face-to-Face once again. So for those who will be in Jamaica, Join us at the Twickenham Park Open Bible Church just beside the Police Academy in Spanish Town St. Catherine July 30-31. Our venue is huge and has more than sufficient space to accommodate hundreds of participants while observing all the relevant protocols.
Enjoy a dynamic, God-filled time of praise, worship and teaching with programmes for each generation and online break-out rooms on specialist topics. Our theme this year is "Restoring the Fear of the Lord" to us individually, our family, our community and our nation.
The programme will be led by Dr Maria Harbajan, Rev Devon Harbajan, Pastor Elaine Jackson, Auntie Kathryn Snider and many other respected worship leaders and bible-based teachers.
Join us for a time of encouragement, spiritual nourishment, fun, fellowship and above all – a time to be built up and blessed in your prayer life and your walk with God.
Spaces are limited… do book now!
This event is online and face-to-face, so there are significant costs to make it happen. Tickets can be purchased online today and are priced at these rates just to enable your participation. We would love to see you live and in person, but, if you just cannot be with us physically, then definitely join us online.
Adults
J$ 4,500 2 days with a meal – on site
J$ 2,500 1 day with a meal – on site
J$ 2,000 2 days – Zoom
J$ 1,000 1 day – Zoom
Children and Youth
J$ 2,000 2 days with a meal – on site
J$ 1,000 1 day with a meal – on site
J$ 1,000 2 days – Zoom
J$ 500 1 day – Zoom
If you are travelling from overseas for this event please visit this website for travel / immigration requirements.
On site pricing includes refreshments and a meal but does not include hotel accommodation.
For further details and assistance with the payment options, call us on 876 829 6867
Speakers and Worship Leaders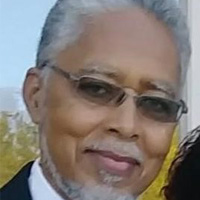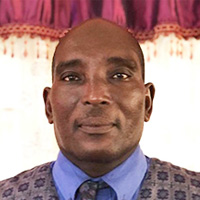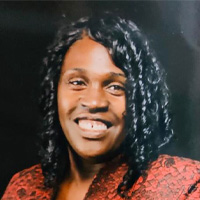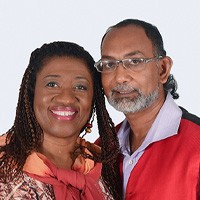 Revs. Devon & Maria Harbajan